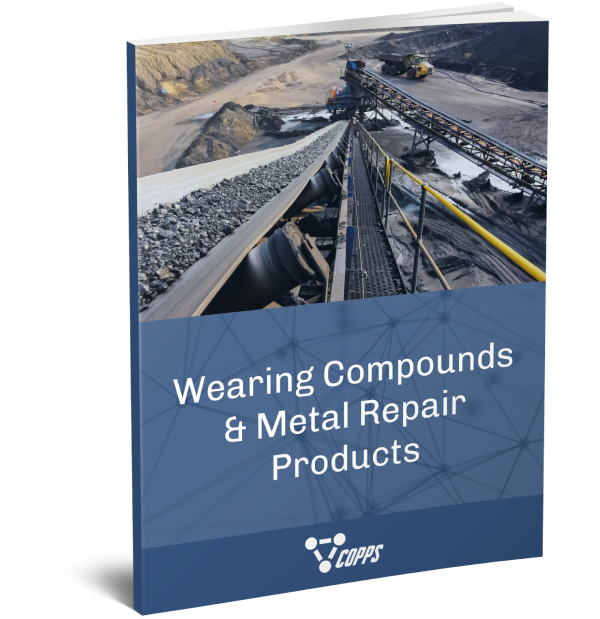 Copps Industries is an ISO 9001-2008 certified global formulator/supplier of industrial grade epoxy problem solvers. Our ever expanding product line includes precast form coating and repair materials, industrial concrete floor coatings and joint fillers, alumina ceramic wear resistant and steel filled repair epoxies, crusher and mill products, "DOT" materials, adhesive, potting and encapsulation systems.
Our Wear Compound Brochure provides details on our wear compound and metal repair products, including:
Armor Plate Wear Compound High Temp
Armor Plate Corrosion Repair Compound
Armor Plate Steel Liquid
Armor Plate Titanium
To learn more, please fill out the form to access your copy of the product brochure.