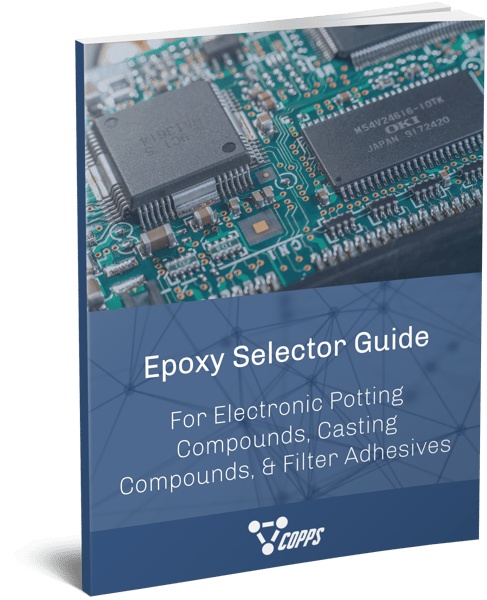 Epoxy and polyurethane systems can be custom formulated to your application requirements. Our Epoxy Selector Guide for Electronic Potting Compounds, Casting Compounds, & Filter Adhesives will help you to select an ideal urethane or polyurethane system to meet the necessary criteria.

This guide is intended to assist you in considering and answering important questions regarding your end product and production goals, and how these goals will influence the choice of epoxy. These questions include:
Do you have an existing epoxy or urethane process? Is that process designed around the constraints of your compound, or was the compound designed around your process and manufacturing goals?
Are the individual components or the system itself spec'd in by the end user? Or are they internally developed, allowing for flexibility?
What process will be used to produce the part?
Fill out the form to download your free copy of the guide today.