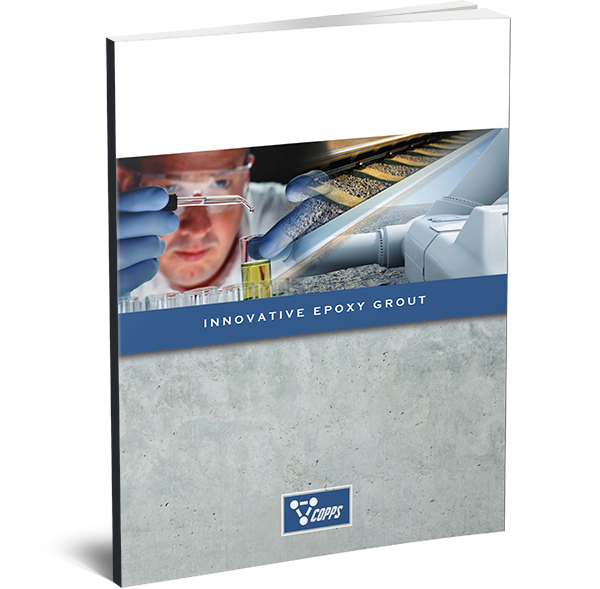 Epoxy based grouting materials are a "core" of Copps Industries, providing solutions to a wide range of applications. Our grouts are used "across the board" in demanding industrial and infrastructure sectors.
Our Epoxy Grout Brochure provides details on our innovative epoxy grout line, including:
Quick Fill Grout
High-Performance Grout
Acid Resistant Grout
Rapid Strength Grout
To learn more, please fill out the form to access your copy of the brochure.